Article Summary:
Startups and booming tech leaders highlight Hong Kong's world-class techpreneurship and the high-tech manufacturing might of the GBA that make this region the ideal platform to propel their business across Asia and the globe.
Our earth is a truly unique miracle of nature. So far no other planet in our known universe has been found to foster life – latest estimates are the universe could have 700 quintillion planets in total (that's 20 zeroes!).
We are the exact ideal distance from the sun, with just the right amount of oxygen in our air, at the exact required temperature for water to exist – all the exact conditions needed to nurture life. Today Hong Kong faces its own "goldilocks" combination of ideal conditions. The formalization of the Greater Bay Area allied to Hong Kong's extensive list of key advantages has forged the perfect opportunity for Hong Kong to realize its role as the innovation and tech superconnector for the whole of Asia Pacific.
While the economy strives to overcome the impact of Covid-19 and near-term uncertainty, the core foundations of Hong Kong's past success and the blueprint for the future remain rock-solid and sound. Firstly, Asia is well-positioned to continue as the world's engine for growth and recovery with China the only major economy predicted to grow GDP in 2020, as forecasted by the World Bank. Both China and SE Asia remain global bright spots for long-term growth with growing middle-class and millennial populations, with Hong Kong ideally positioned with both as a connecting hub between both regions.
Hong Kong has always had immense promise – a global financial hub with the number one ranking for IPOs in two of the last three years, consistently among the world's most free and competitive economies, lauded legal system and increasingly vibrant tech startup scene. Add to this it is home to global and local scientific and R&D talent, with a constant supply of great minds through three of the world's top 50 universities and all within Asia's top 10. The HKSAR Government has also established two world-class R&D facilities at Hong Kong Science Park to draw global AI/robotics and bio/healthtech talent to the city.
"Hong Kong is unmatched in being a place where you can design, test, productise and manufacture technology and distribute globally all from one location."
For some, this global potential is in no doubt. "I know of very few places where you can design, test, productise, manufacture technology products and distribute globally all from one location," said Peter Mok, Head of Strategic Partnership at Hong Kong Science & Technology Parks Corporation (HKSTP).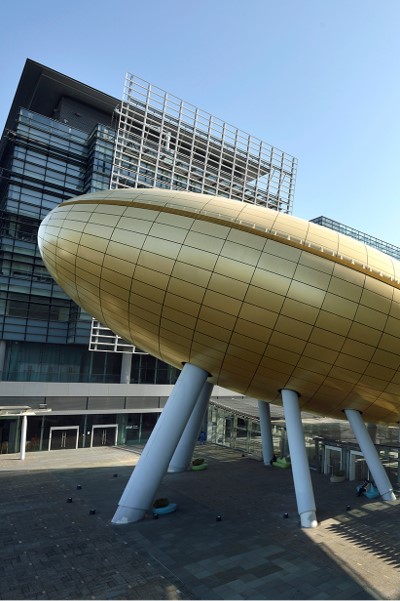 According to Mok, "Hong Kong's ability to help tech startups scale-up is unrivalled with its seamless access to the full capabilities, resource and opportunities of the Greater Bay Area. Potentially even greater potential lies with startups using Hong Kong as their base to grow across Asia."
All eyes are on Asia today as both local and global entrepreneurs seek to tap the region's opportunities as the engine for global growth. For entrepreneurs, startups at all levels of growth and maturity, the sheer choice of fast-track accelerators and incubation programs in Asia is mind-blowing. But programs in Hong Kong and the GBA region such as world-renowned hardware accelerator HAX and IoT program Brinc are leading the way. Most recently, the Asian Association of Business Incubation (AABI), the leader in promoting business incubation and entrepreneurship in 19 economies across the Asia-Pacific region, has just recognized HKSTP as the Incubator of the Year in 2019 for its extensive and impactful programs.
A number of key factors make Hong Kong the ideal place for startups to thrive. HKSTP's Mok cited three specific capabilities in Hong Kong and the GBA that have sparked the growth of incubation activity and also drawn startups from all over to advance their mission to conquer Asia.
First the enlarged GBA market opportunity of 11 key cities in southern China, with a population of 70 million and a current GDP of US$1.5 trillion which is set to double by 2030. [1]
Second the GBA provides a complete end-to-end supply chain to help take those ideas right through to market-ready product and distribution. This capability is perfectly highlighted in area of high-tech product realization through the world-class prototyping, testing and manufacturing expertise and experience that Chinese companies have mastered in recent times.
The Opportunity:
The enlarged GBA market opportunity of 11 key cities in southern China, with a population of 70 million and a current GDP of US$1.5 trillion which is set to double by 2030
And thirdly, Hong Kong is the birthplace of nine tech unicorns, nowhere else in Asia are startups able to tap such rich capital and talent resources to scale-up.
HKSTP's flagship business acceleration programme, the Global Acceleration Academy (GAA) connects tech ventures with world-class corporations such as Airport Authority Hong Kong, Bayer Group, Cathay Pacific Airways, Hong Kong Disneyland Resort and Moët Hennessy to transform  their innovations into practical business solutions specifically to address industries' needs in the Asian marketplace. "In the 13-weeks GAA accelerator, tech ventures  receive intensive mentoring from corporate mentors, from which they can get firsthand industry insights to co-create solutions with the corporate for addressing the real needs of industries.  With the structured programme, tech ventures are equipped with all the necessary knowledge to navigate, connect, fast-track product development and advance in their Asian growth mission," said Mok.
HKSTP programs like the hardware accelerator IDM2, provide direct unrivalled access to the GBA's world-class hardware infrastructure. Dozens of startups, both global and HK-based, have connected to China's leading manufacturers and hardware services providers. "The expertise on show from these programs is unique and genuinely class-leading," said Mok. "Companies like Vtech are providing world class prototyping and product development facilities and know-how that provide invaluable scale up capability to emerging tech ventures," he added.
With all these factors in place, Hong Kong faces an unprecedented opportunity to capture and leverage these capabilities for the benefit of any startup looking to scale-up operations in the GBA or across Asia.
"There's never been a better time to bring innovation to Hong Kong as the ability to connect to the right parties and the right skills provide huge scale-up possibilities in the region."
As the tech hub of the GBA region, Hong Kong is now also reviving its genuine world-leading potential as a high-tech manufacturing hub. The HKSAR government has recently injected an additional HK$2 billion investment as part of a "re-industrialisation" initiative to boost manufacturers as they gear up for high tech manufacturing operations.
Hong Kong again is positioned well to link with Shenzhen and the whole of China's best-in-class manufacturing capability to help device and hardware makers quickly prototype, test and design better and more market-ready products.
A IDM2 program company BioArchitec is pioneering the evolution of high precision 3D bioprinting. Its MAPS products combine robotics, biotechnology, and AI to help researchers create 3D microenvironment for cell and tissue growth as realistic cellular models to accelerate anticancer drugs and regenerative medicine development.
Jonathan Lam, Chief Executive Officer, BioArchitec Group cites Hong Kong as a rich source of R&D talent which is boosted by strong government and technology community support. "Hong Kong is the gateway to China and there is huge market potential in the GBA which also provides a great opportunity to expand our business and grow collaboration," said Lam.
He added that BioArchitec's products must go through clinical trials and having China's manufacturing infrastructure enables his firm to conduct trials with greater flexibility and with larger sample sizes. "Being able to manufacture and test new products rapidly speeds up our whole R&D process," he added.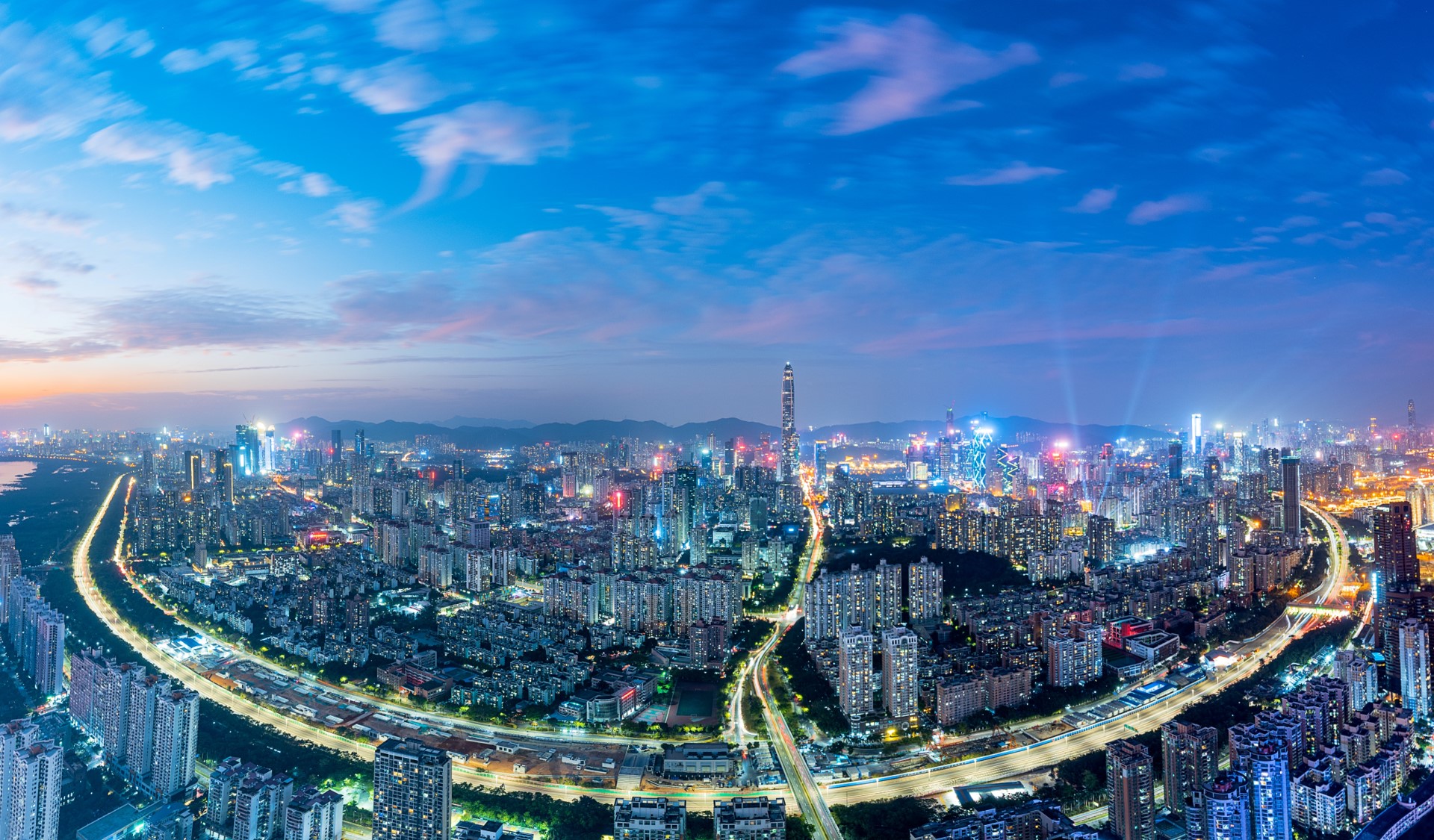 Another HKSTP incubatee, Easy Logic Technology (Easy Logic) is changing the microelectronics landscape by being the first company in Hong Kong to provide electronic design automation tools. To date Easy-Logic is one of only two companies in the world developing functional engineering change order (ECO) capabilities and global chip providers are supporting its technology with clients like Samsung, Sitronix, ITE and Aspeed. Co-founded by scientists at The Chinese University of Hong Kong (CUHK), is revolutionizing the chip design process by integrating key design functions to enable much faster logic modifications during chip design. This potentially saves hundreds of thousands and even millions of US dollars.
The hardware/electronics space is just one area where Hong Kong is truly realizing its superconnector role. But with programs like HKSTP's GAA, significant opportunities can be captured in verticals such as travel & hospitality, finance and insurance, consumer and real estate among others.
"With the GBA initiative taking shape and Asia's growing role as the world's economic engine, companies in China and around the region are more eager than ever to go global and diversify international interests," said Mok. "There's never been a better time to bring innovation to Hong Kong as the ability to connect to the right parties and the right skills provide huge scale up possibilities in the region."
These stories, contributed by Hong Kong Science Park, are examples of HK10X in action, showcasing Hong Kong's world-leading technology innovation and the city's unique pioneering spirit and scale-up mentality.