Article Summary:
Innovations in balloon and stent technolgy have given thousands of heart disease patients safer and less risky treatments to prolong life, OrbusNeich has taken this further with a ground-breaking world-first -- a bioengineered dual-therapy stent.

For years, sufferers of coronary artery diseases (CAD) have resorted to traumatic and risky open-heart surgery and bypass operations. But for Hong Kong medical device company, OrbusNeich, its mission to transform the world of cardiovascular treatments took a dramatic turn in 2013 with a world-first innovation in stent technology.
Over the last 20 years, techniques in minimally-invasive procedures involving balloon and stent technology have given millions of CAD patients globally a much less traumatic treatment option. While other companies can be credited with pioneering the early balloon and stent devices, OrbusNeich has made its mark with a truly ground-breaking feat of innovation. The Hong Kong device maker launched the world's first and only bioengineered dual therapy drug stent in 2013. The pioneering stent features a unique antibody coating that no other provider has.
Typically, after a stent procedure, patients are prescribed with blood-thinning medication to prevent potential blood clot, a life-threatening complication. Many patients will require the medication for a lengthy period of time and face a potential risk of internal bleeding. OrbusNeich's proprietary endothelial progenitor cell (EPC) capture technology has been incorporated onto a stent platform as the first true proactive-healing drug eluting stent. The patented EPC capture technology promotes early vessel healing, minimizes the risk of blood clot, and allows patients the unique option of flexibility in considering a shorter blood-thinning regimen due to certain medical conditions.
HK10X Pioneering Moment:
OrbusNeich launched the world's first and only bioengineered dual therapy drug stent in 2013. The pioneering stent features a unique antibody coating that no other provider has.
This discovery is helping patients around the world live longer with less long-term stress. But the creation of this stent has not only stamped OrbusNeich's mark on the industry but also highlighted the potential for biomedical tech success in Hong Kong and the GBA region
For OrbusNeich's Chairman, President and CEO David Chien and his team the product was a result of  years of hard work, which included time spent on R&D, product testing, clinical trials, and working toward regulatory approval.
Their hard work paid off, eventually earning the coveted CE mark in 2013 which allowed them to go to market in Europe – a milestone that helped set a precedent and pave the way for future product approvals around the globe.
"It took a lot of effort. And because it was a combination of an antibody coating, a drug and a device, it was a more rigorous process for approval." The COMBO stent has just recently been approved for the China and Japan markets. Breaking into these two major markets with this product is expected to be another landmark moment, especially the China market has taken over from the US as the largest for such procedures.
The fact that the company is still pushing for regulatory approval in major markets seven years since launch is testament to the commitment and perseverance required to succeed in this field.
"Hong Kong is globally-renowned for its standards in healthcare and biomedical science and prove our innovation would work."
Along this journey, there was never a question of whether Hong Kong was the right place for the Chien family company. "We were motivated to put Hong Kong on the map, we are very proud of where we are today and being a Hong Kong company recognized globally," Chien explains.
Being in Hong Kong has enabled OrbusNeich to leverage a network of critical capabilities and resources to enable the company's success. Major R&D investment was the secret to the success of the COMBO stent, with a heavy reliance on the core R&D talent in Shenzhen, while its R&D facility in Florida gave OrbusNeich access to the critical antibody coating for implantable medical products in additional to stents, a highly advanced technology invented by a Canadian doctor.
The high-tech manufacturing capability in Shenzhen also gives the company a key advantage in terms of production quality and cost.
The next key foundation for success was Kong Kong's science and health eco-system. "Hong Kong as a center for biotech is globally-renowned for its standards in healthcare and biomedical science and we needed Hong Kong to prove our innovation would work," said Chien.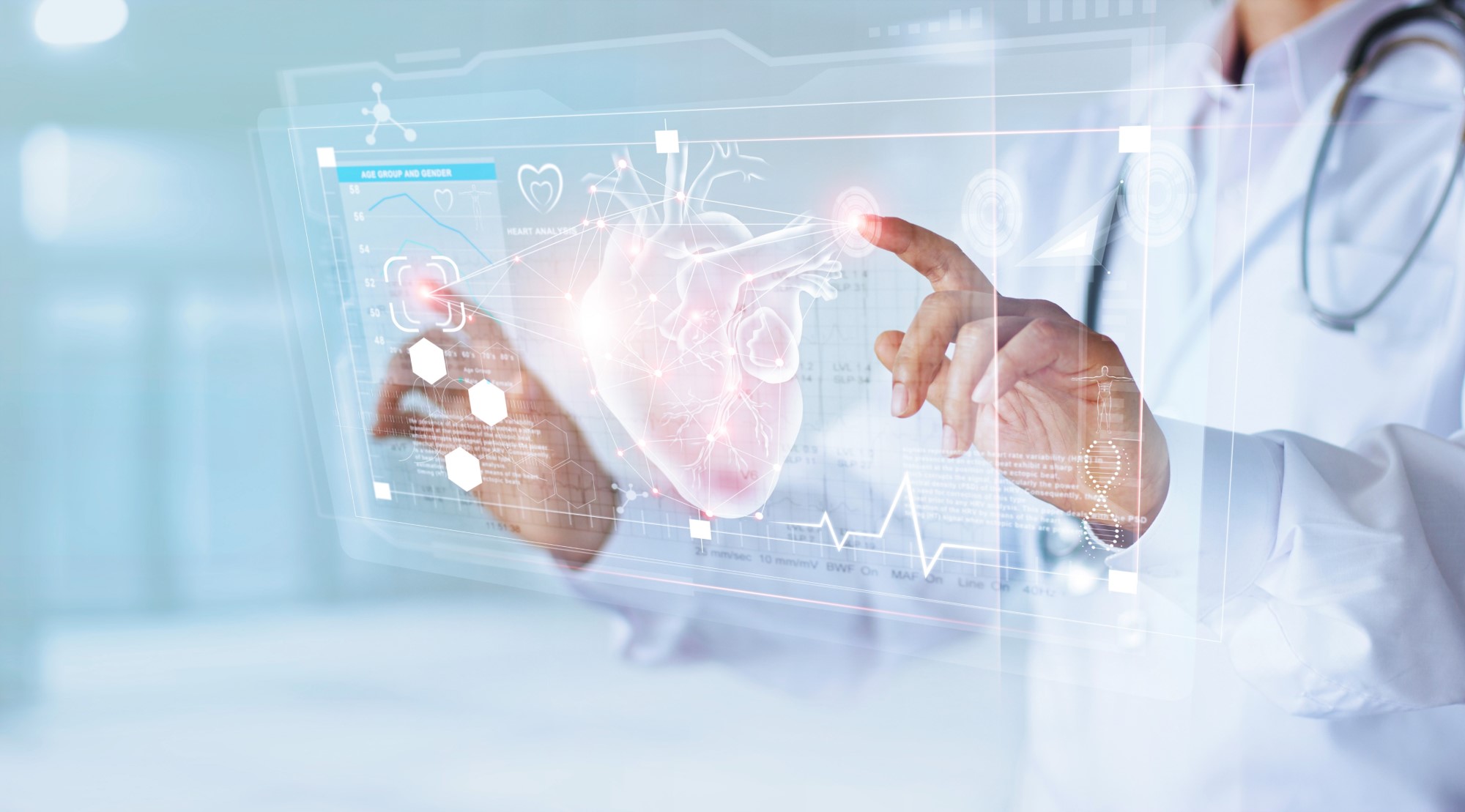 He credits the rich eco-system created by the Hong Kong Science Park as a key enabler in the innovation process and it was through this network and a connection to Chinese University of Hong Kong that provided the ideal testing capability to gather the data and effects of the new COMBO stent in trial patients.
Clinical trials are an absolute must in this sector and OrbusNeich has accumulated solid data from 9000 patients with more trials to come in order to provide the continuous body of evidence required to give doctors full confidence in the product. This intense engineering, R&D and testing commitment further emphasizes the advantage of being in Hong Kong. "Being connected to the best talent in this region has given us the best platform to innovate, trial and test our product," said Chien.
Being now located at Hong Kong Science Park, he notes the impressive facilities and talent provide a great basis for exploring new applications for the company's products. "We can apply our innovations to a whole range of other minimally invasive treatments and Science Park gives us a great testing capability," he said.
He added that there's no better place today than Hong Kong to capture the tremendous biomedical growth potential of China and the Asia region but also being close to the best R&D talent and manufacturing expertise.
"Being now located at Hong Kong Science Park, he notes the impressive facilities and talent provide a great basis for exploring new applications."
The success of OrbusNeich came down to a major pivot in 1999, when it shifted to designing and building its own cardiology products after 20 years as a distributor. Guided by the vision of its Chairman Emeritus and Founder, Teddy Chien and his son and current CEO, David, the company's intense R&D and product innovation has led the firm to consistent ratings as the industry's best across the 60 markets it operates globally today. In Japan which historically features the most demanding interventional cardiologists, OrbusNeich has earned a remarkable 25% market share.
The mission remains the same as when his father first founded the company: to create life-changing vascular technologies. But the path to building their own technology was unchartered territory for Chien and the company. "We were learning on the fly, trying to understand what is the best approach and trying to balance engineering with marketing and sales point-of-view," he said.
Being a salesman by trade, Chien had to immerse himself in medical science to thoroughly understand the scientific challenge and equip himself to make the right decisions. "Researching before and after meetings, talking to patients, and getting advice from physician friends—whatever it took to help make the best decisions to go forward."
The company's journey has been rife with risk. "Many things can go wrong but you must stick to your vision and continue to experiment until you find the solution." For OrbusNeich, the vision isn't just about bringing a new product to market – it is all about impacting people around the world. "It's lifesaving," Chien added.
These stories, contributed by Hong Kong Science Park, are examples of HK10X in action, showcasing Hong Kong's world-leading technology innovation and the city's unique pioneering spirit and scale-up mentality.