Article summary:
Fueled by a desire to find purpose and meaning in life, career technologist Hasan Gadjali leads Meridian Innovation on a global quest for talent and technology to make advanced thermal imaging a pervasive enabler for life-changing apps and devices. His journey brought him to Hong Kong.
Q: Briefly describe how you began your journey into the technology and startup scene?
Born in a small town in North Sumatra, Indonesia, I would always look out to a busy corner near my home and ponder the purpose in life? Why are we brought into this world? It was this constant curiosity about all things in life that led to my pursuit of technology during school in Singapore, and then on to San Diego in the US for my electrical engineering degree.
I soon developed a specialty in image compression and processing technology. This was in the 1980s when JPEG digital image compression was being developed as a standard. I worked specifically on algorithms which would speed up the processing speed needed by the old Intel x86 chipsets—which was the standard then—by 20X.
Back then, I felt that this technology would be very productive in our daily lives which satisfied my quest to do something meaningful and achieve my career purpose in life, something I have always asked of myself. Today, JPEG and MPEG technologies are used in our everyday lives to capture every photo and video moment.
Q. How did Meridian Innovation emerge?
My work eventually took me to a long career at OmniVision, a startup technology firm that went public and was known for its CMOS image sensors that enable digital image processing in devices like today's smartphones. 
I was then persuaded by friends and old associates to work on another kind of sensor that would also have a profound effect on mankind. The mission we embarked on was to create an image sensor to detect movement, but crucially also measure heat, so that we could detect a moving person and differentiate live objects.
This would create countless new applications, but the challenge was to make this technology affordable so it can go into every consumer product. After years of research and development, we succeeded in developing a disruptive low-cost CMOS (complementary metal-oxide-semiconductor) process thermal imaging sensor. We believe this will enable many consumer applications when we reach our goal of creating a chip for less than 10 dollars, which is needed for the price-sensitive consumer market. And that's how Meridian Innovation came to be.
Q. What is unique about Meridian's technology and innovation?
Meridian was formed in 2017 and is today a global company with headquarters in Hong Kong and Singapore, and operations in China, US and UK. Our fabless operating model allows us to produce low-cost, high performance CMOS thermal imaging sensors for mass consumer and specialist devices. These include applications such as smart home appliances that not only detect temperature to switch on and off but also to intelligently assist in the process of cooking and perfecting a recipe; and security applications that detect movement of live objects without privacy concern. Most recently the use of image sensors has exploded in light of the demand for thermal image sensing technology, which is helping to combat the spread of the pandemic. 
Q. Why did you set up operations in Hong Kong and then also Singapore?
After considering setting up in the US and Turkey, practical reasons determined we should set up in Hong Kong for its proximity to China — the world's manufacturing hub and also the primary market for our technology. Most of our thermal imaging modules are built in China and by being so close, the turnaround time is reduced significantly. This way, we can build our products more efficiently, and that enables us to deliver products to customers at a faster rate than if we had chosen to set up elsewhere.
The chip design is done in Singapore so we have chosen to base our core R&D there. It is then manufactured in Taiwan and backend processed in Hong Kong. In order to tap into global talent, we have staff in the US and also in the UK.  Hong Kong and Singapore work well together for us as each provides its own advantages, but at the same time both have a similar culture, operate in English with a similar education system, so the teams work well together.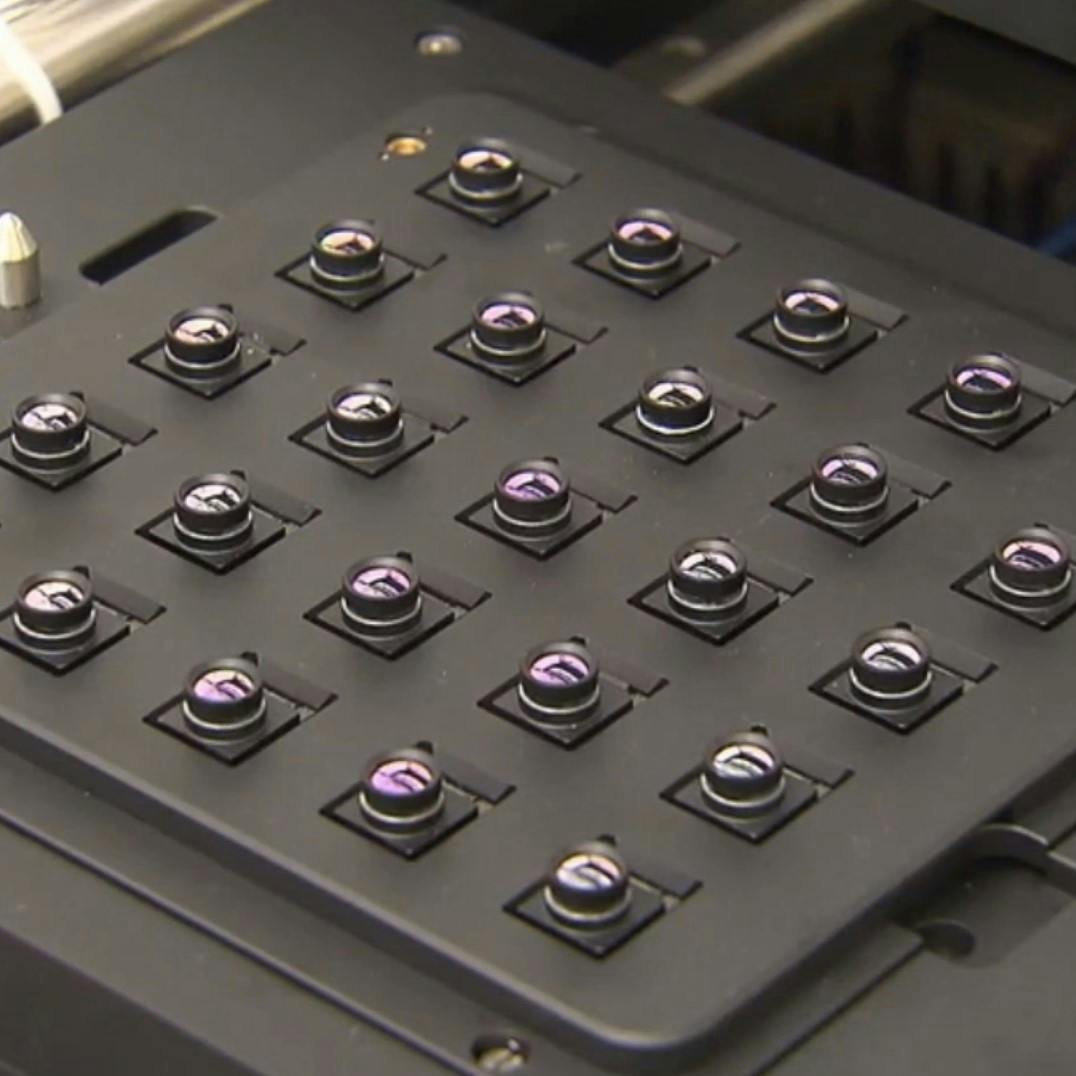 Q. How does being within the Greater Bay Area (GBA) help your company?
GBA is very key for us not only for our thermal imaging module manufacturing, but also for engineering and prototype development.
There are many good suppliers we can partner with to develop the tools and prototypes needed for our innovative thermal image solution. Some of the tools developed are used to test, focus and calibrate our thermal imaging module (the product). Not only did we develop the software that control the tools, the electronics and mechanical components are also designed and specified by Hong Kong and Singapore teams. Once the hardware components are fabricated in Shenzhen, we then work closely with our partner to integrate the complete system. As for our thermal imaging module prototypes, the PCB, lenses and lens holder are also fabricated and manufactured by our GBA partners. The supply chain ecosystem is very complete and Hong Kong is conveniently within the GBA which simplifies our development and prototyping.
Q. What key things/lessons would you share with other pioneers and innovators?
Being from a very small town in Indonesia, I feel very lucky to be where I am today. There are three things that we should all bear in mind when an opportunity arises to do something different and impactful.
First, you should be clear about your objective and do something with a purpose.
The second is that when given the opportunity, you should work at it, embrace it and excel at it.
The third thing, I think, is you should set goals and objectives in your life to achieve what you want to achieve.
This big opportunity was given to me by Hong Kong Science and Technology Park (HKSTP). They provide this great platform that allows us to set up our new company. The innovation grants and funds also act as a magnet for attracting foreign talent to come and work here.
Hong Kong has changed a lot from 20 years ago when the economy was all finance and property. Today we see technology companies like us growing. HKSTP has created this ideal platform to bring in new people who are willing to look for challenges in life.
Q. Beyond the funding, how has HKSTP helped Meridian in its journey?
We started with HKSTP by joining their incubation programme. We have access to a variety of resources, from accelerators to research and development facilities. The biggest benefit comes from working with HKSTP's Sensor Packaging and Integration Lab – a dedicated hardware hub supporting the R&D processes of micro/nano sensors and associated devices which has enabled Meridian Innovation to develop its prototype and begin piloting its production process. The availability of high-quality cleanroom facilities meant we didn't have to worry about spending money to build or maintain our own facilities. All I needed to worry about was my equipment, my people, and actually building the product.
Currently we're producing 3,000 to 4,000 units of sensors per month in Hong Kong. We are also in discussion with HKSTP's upcoming Microelectronics Centre to scale up future production.
Q. How do you see the future of Hong Kong given current challenges?
Today when you look around the world, every place has its own set of problems. Hong Kong is no different. If you want to start a company and you are counting on everything to be perfect, then you will never get started. You have to assess each place on its strengths, rather than be distracted by its weakness. There is no absolute right and wrong answer when comparing situations – everything is ultimately down to your own execution.
These stories, contributed by Hong Kong Science Park, are examples of HK10X in action, showcasing Hong Kong's world-leading technology innovation and the city's unique pioneering spirit and scale-up mentality.