Article summary:
The power of AI and robotic for cross-industry revival and transformation as these technologies spark change in construction, logistics, retail and more, plus Hong Kong's rising potential as a global certification centre.
As governments and businesses determine strategies that embrace a new normal, one thing is clear. The digital age is truly upon us. Microsoft CEO, Satya Nadella, has been quoted recently saying the world has experienced two-year's worth of digital transformation in just two months.
This acceleration has impacted everyone and every business sector. The most traditional offline businesses have had to embrace technology and artificial intelligence is set to lead this accelerated transformation. But AI continues to face challenges in acceptance and trust. There's a real concern around people losing control, losing jobs and people losing their sense of value. But history shows these same sentiments when the steam engine, the light bulb and the PC emerged. Each innovation proved that more value was created with each new wave of technology.  
The same is predicted with AI, with IT research firm Gartner stating that "AI will become a positive job motivator." The firm predicts that AI applied to nonroutine work is more likely to assist humans than replace them, and projects that by 2022, one in five workers engaged in mostly nonroutine tasks will rely on AI to do a job.
"Over 90% of respondents in China and Hong Kong--the highest in APAC—predicted AI's positive impact on products and services within two years."
The result is raised levels of efficiency and boosted productivity as labour-intense tasks are automated, while staff can also focus on higher value tasks like innovation and high-touch customer relationship management. Imagine the time an average office executive could gain if automated AI assistants could manage scheduling, automate conference calls and organize action notes and other daily life admin tasks. Imagine advanced robotics taking on tasks that currently put human lives at risk or allow for drastic reduction in man-hours for menial low-value tasks.
This boost at multiple levels is positioning key industry sectors in Hong Kong on an accelerated path to transformation if they leverage AI and robotics effectively.
In this context, innovation "is not a matter of choice, it is a matter of survival," said Albert Wong, CEO of Hong Kong Science and Technology Parks Corporation (HKSTP). Wong pointed out that there is a huge opportunity to revitalise key sectors like retail, logistics and construction with cutting-edge technology such as AI and robotics.
A recent survey by Cognizant, a customer experience technology firm, highlighted growing expectations for AI and its impact on business. Over 90% of respondents in China and Hong Kong--the highest in APAC—predicted AI's positive impact on products and services within two years. This clearly shows an appetite and readiness for adoption in this region.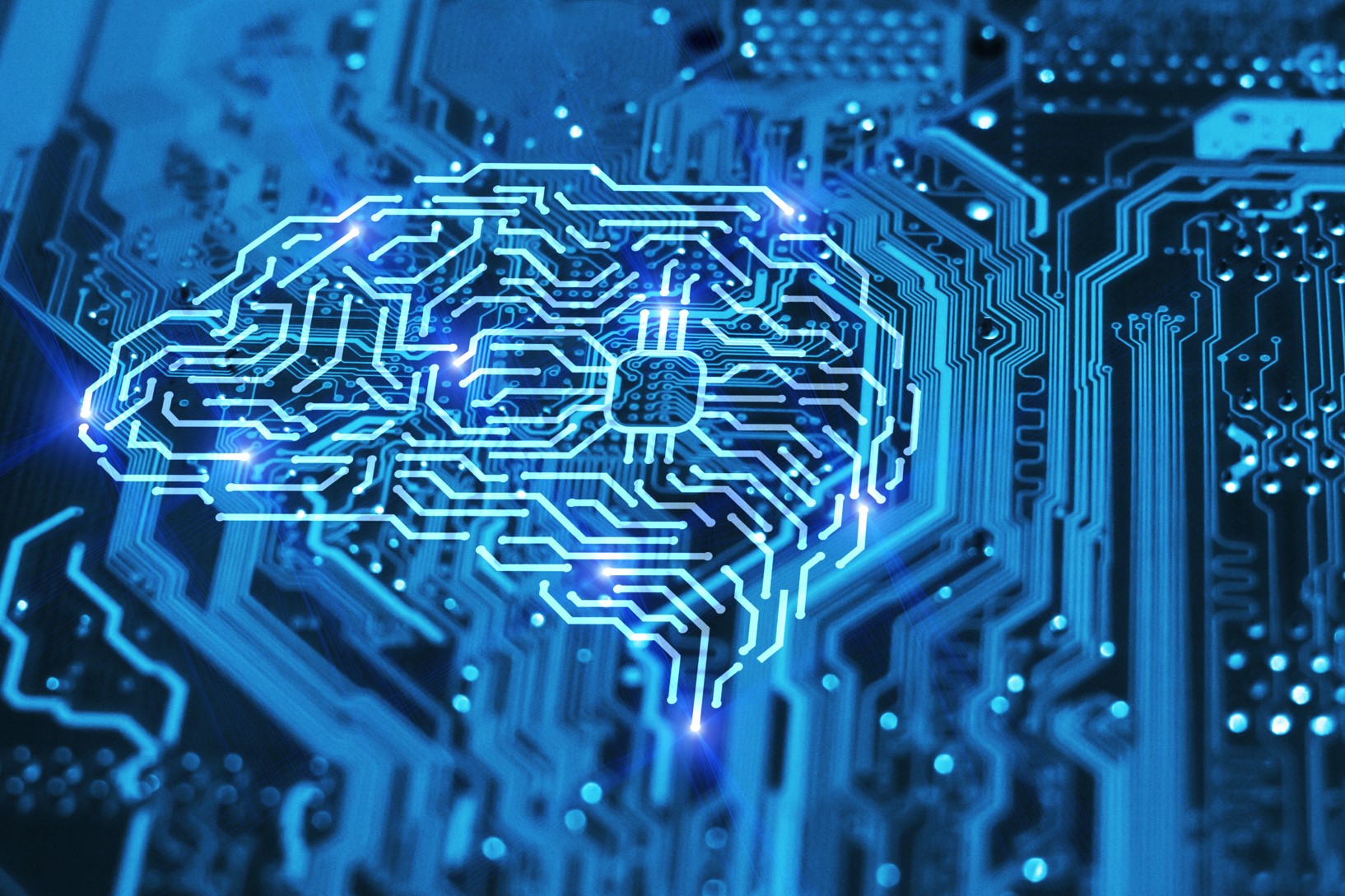 In the customer service space, AI company Fano Labs, a spinoff from the University of Hong Kong and first local startup to be funded by Li Ka-Shing's Horizons Ventures, has proved a hit with banks and service-based companies in this global financial centre and the region. One of many AI ventures emerging from Hong Kong Science Park, Fano Labs specializes in speech recognition and natural language processing and is transforming customer service agent roles as well as customer service operations as a whole.
The company is gaining attention with its conversational AI tools specializing in Chinese and SE Asian languages to intelligently support customer service agents and provide insight to deliver better quality and higher value services.
In the labour-intensive logistics sector, AI and robotics have made an impact in two major ways: efficiency and safety. Automation technologies are creating a safer supply chain – for both employees and for consumers. Robots are replacing humans in tasks which are mundane and physically demanding.
The RobEx Centre at Hong Kong Science Park is a living showcase that is changing the face of the warehousing, express and logistics sectors. This represents Hong Kong's first fully-automated and unmanned smart express centre, which is enabled through robotics, big data analytics and facial recognition technologies. The centre is collectively powered by HKSTP's partner companies: RV Automation, Altai Technologies, Master Dynamic and QBS, who have combined to optimize space and efficiency, and deliver 24/7 express courier and self-service storage capabilities to customers. In October 2019, this concept further evolved into a smart retail concept, V-Smart, that is redefining retail management and is offering a completely automated experience for shoppers at Kowloon Station.
Transformation effect:
This boost from emerging technologies at multiple levels is positioning key industry sectors in Hong Kong on an accelerated path to transformation if they leverage AI and robotics effectively
Construction is another traditional industry that is being revitalised through AI and robotics. To unleash technology opportunities to transform the construction industry, HKSTP and the Construction Industry Council (CIC) have signed a memorandum of understanding to fast-track development and adoption of construction robotics and automation systems that can drive productivity, safety, cost efficiency and shorten construction times.
One example of the changing face of construction is the work of local startup BeeInventor, which is part of the fast-growing AI & Robotics cluster at Science Park. Its combination of Internet of Things (IoT) and AI technology in products such as smart helmets provide invaluable real-time tracking and location data, as well as personal safety and health monitoring. Construction site safety is a critical area of industry attention today and an area where AI is actively helping to significantly reduce the number of fatal accidents.
"As the region's standout proving ground for such technologies, Hong Kong is where AI innovators should come to prove themselves."
While AI is in many ways a technology in its infancy, its impact is already being felt across the board. Hong Kong is leading the region with the supply of market-ready AI solutions emerging from the significant pool of AI startups. The recent AI+U: Explore and Experience Exhibition showcased 70 companies with proven ready-for-deployment AI technologies and applications.
This hotbed of AI activity has also been recognized by global leaders in this space – Alibaba and Science Park's first unicorn SenseTime, who have joined HKSTP in establishing the Hong Kong AI & Data Laboratory Limited (HKAI Lab). The Lab offers six-month Accelerator Programme to groom local AI talent and accelerate development and commercialization of the technology in Hong Kong for different industries.
Two other initiatives – AI PLUG and the Robotics Catalysing Centre (RCC) – are also dramatically boosting AI and robotics developments in Hong Kong. Firstly, the establishment of AI PLUG strengthens the AI community by providing technical support, knowledge transfer, business matching and infrastructure for AI-focused companies. Secondly, the RCC is evolved into RCC 2.0, featuring the Flexible Laboratory (FlexLab) as a trial robotics project working site, and the Fabrication Laboratory (FabLab) as a centralized equipment zone to facilitate prototyping and trials of new robotics solutions.             
As demand for AI grows, there's a growing need for testing and certification of these technologies. Current standards globally are fragmented and given today's surge of AI and robotics technology from China in particular, emerging products must all meet consistent and globally accepted quality standards.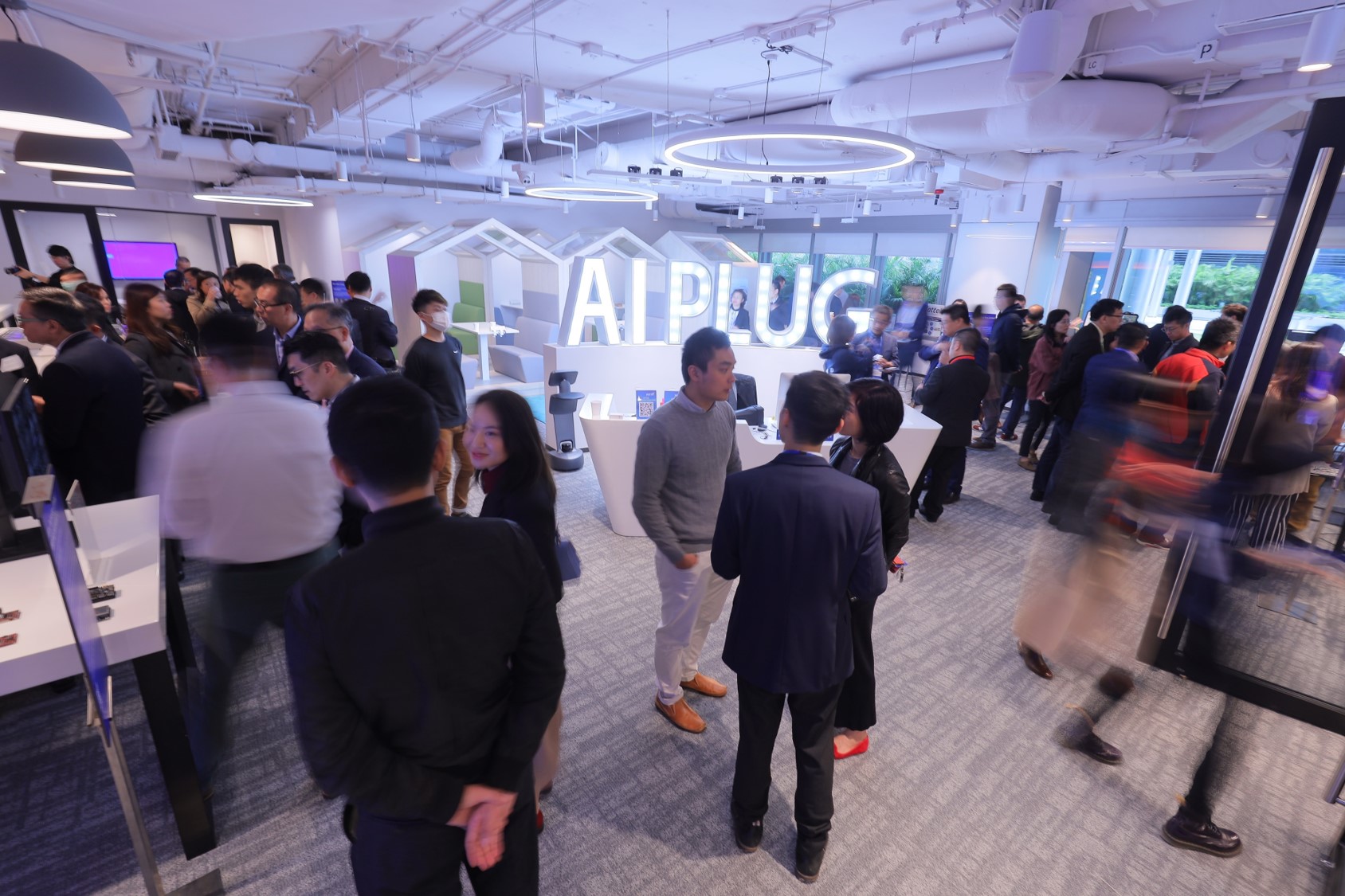 "This presents a significant opportunity for Hong Kong to fulfil its huge potential to be a globally recognised testing and certification centre for AI & robotics technologies," said Dr Crystal Fok, Director, AIR Platform and Precision Engineering, HKSTP. "The city's world-class intellectual property and legal framework place Hong Kong in the ideal position to act as an independent party to provide the required quality certification services for Mainland and international enterprises," she added. Her belief is that this specific area is where Hong Kong can play a vital role in bridging the current gap between China's Guobiao (GB) national standards and existing international standards. "As the region's standout proving ground for such technologies, Hong Kong is where AI innovators should come to prove themselves," said Fok.
The bigger picture for AI and robotics is the potential role in revitalizing Hong Kong business, society and its workforce. While doubters still question the benefits of AI and robotics, it would be a huge missed opportunity to ignore the unprecedented possibilities created from machine-learning and automation of intensely-manual tasks through AI and robotics innovations.
The most immediate impact would be to alleviate labour shortages in traditional industries like construction, which the CIC projects to be between 5,000-10,000 vacancies from 2019 to 2022.
On a broader level, AI and robotics could create new career opportunities and better healthcare for the aging population. Work-life balance could be improved dramatically if AI gave every person back some personal time each day. While every industry stands to benefit from AI-fuelled automation, innovation and productivity gains. Isn't this better world worth taking a bold step into the new and unknown?
These stories, contributed by Hong Kong Science Park, are examples of HK10X in action, showcasing Hong Kong's world-leading technology innovation and the city's unique pioneering spirit and scale-up mentality.