Article Summary:
Hong Kong's smart city ecosystem is on the cusp of accelerated development with the introduction 5G and growing maturity of AI and big data. Hong Kong is set for digital transformation and a wave of IOT services is creating a smarter city for the future.
The coming year is primed to see an acceleration of smart city development in Hong Kong. In the post-COVID-19 future, digital transformation is front and centre with automation and digital technologies all playing a key role in boosting resilience and recovery efforts in all sectors. Health, retail, banking and finance, government are just a few of the verticals that have witnessed significant activation of technology in the last six months.
The government has made significant efforts to bring the smart city vision to life over the last two years, starting with the Smart City Blueprint which was then followed by the resulting rollout of 70 specific projects. Most recently, the COVID-19 outbreak sparked a flurry of government and private sector activity to leverage data in the fight against the virus. The Smart City Consortium joined the Lands Department, the Development Bureau and the Constitutional and Mainland Affairs Bureau, to create a real-time interactive dashboard to help visualise the latest COVID-19 situation for the public. Open access and availability of key data sets allowed other parties to make further use of the data in supporting other critical services and related activities.
"This dashboard was put together in just a few days with efforts from lots of people, including a team of lT experts from the Smart City Consortium which gave their helping hand in the project," said Winnie Tang, co-founder of the Smart City Consortium in Hong Kong and Adjunct Professor, Department of Computer Science at the University of Hong Kong (HKU). "In short, a partnership between the government and the public has contributed to the project in fighting the disease."
The government also rolled out QR-code enabled electronic wristbands and a smart app in quick time to help track and trace recent COVID-19 related quarantined individuals. Such examples have shown how access to critical data, the ability to collaborate, plus rapid development and roll out relevant technology can create huge societal value as well as immediately serve a critical city need.
"For smart city success to happen, eco-systems are everything."
- Peter Yeung, Head of Electronics & ICT Clusters, Hong Kong Science and Technology Parks Corporation
"It is precisely this high level of digital agility and resilience that highlights both the smart city potential of Hong Kong but also the major benefits of smart city technology for business and citizens," said Peter Yeung, Head of Electronics & ICT Clusters at HKSTP.
The critical algorithm used within the mobile app to optimise location tracking was developed by Compathnion, a sensors and location-based technology company. The HKSTP partner firm developed the sensor algorithm based on big data, artificial intelligence and new fusion-based technology from the Hong Kong University of Science and Technology (HKUST) to further improve the location tracking function embedded in the electronic tracking wristband.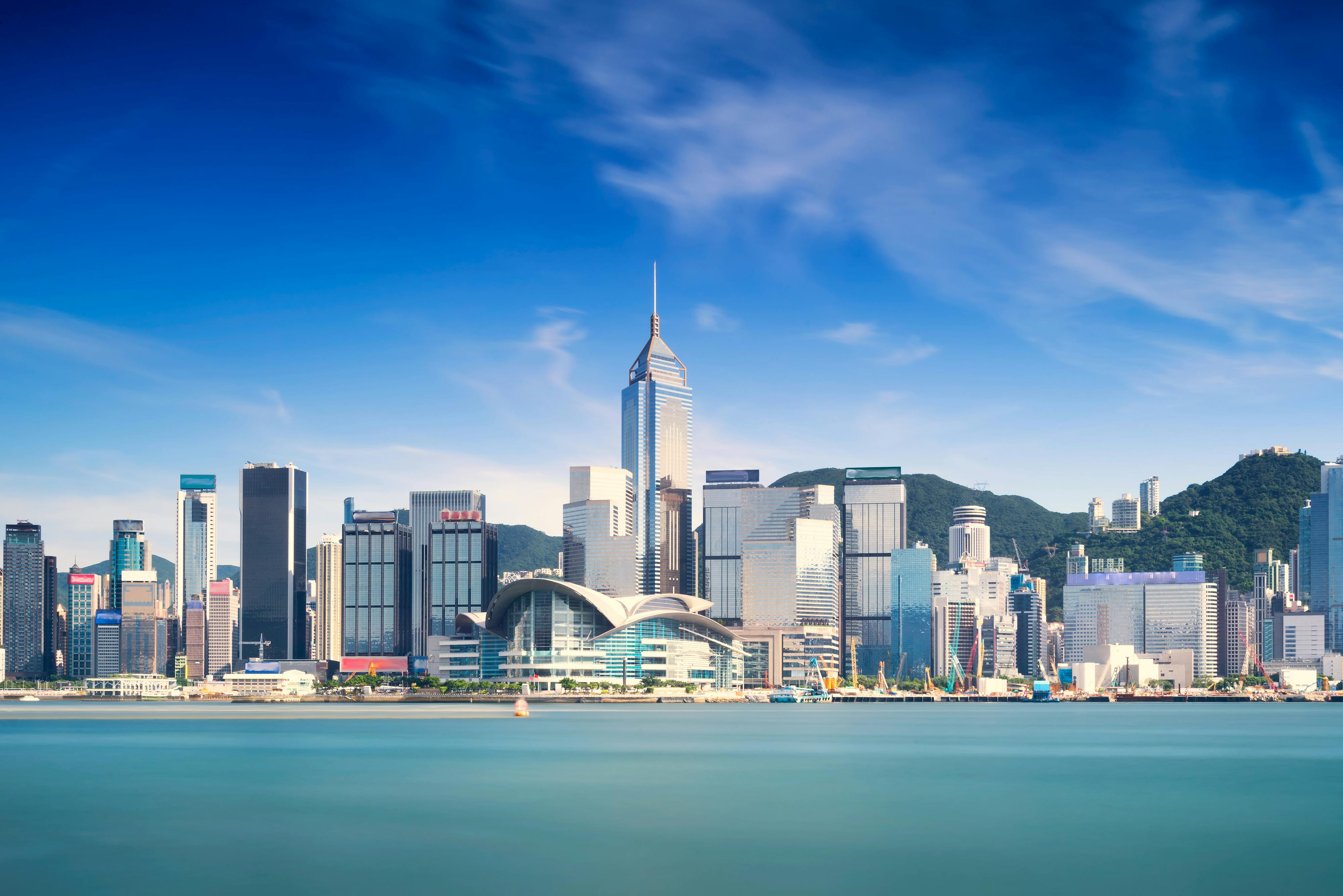 At Hong Kong Science Park, the collaboration priority is embodied in its "living lab" approach to creating a fully open integrated testing environment for smart city initiatives. "For smart city success to happen, eco-systems are everything," said Yeung. "Hong Kong's smart city potential depends on closer private-public partnerships, maximising the potential of the extensive open data sets now available and crucially create an environment for multiple parties to collaborate, test and prove the impact of their innovations," he added.
To accelerate this process, HKSTP has created a connected ecosystem of critical enablers in its Smart Campus: Living Lab environment that encompasses the whole Science Park footprint. With its Data Studio at the heart, connected Internet of Things (IoT) sensors, high-speed mobile networks and open data Application Programming Interfaces (APIs) are allowing smart city innovations to flourish across the areas of mobility, living, people and environment. In total 38 projects have gone live since the creation of this ecosystem in 2017.
Some recent Hong Kong Smart City milestones:
Covid-19 interactive dashboard to visualize city's infection status
Covid-19 track and trace app and wristband using AI and big data
HKSTP's Smart Campus/Living Lab sees 38 projects go live since 2017
China Mobile launches HK's first 5G network in April 2020
One key milestone that marks this year as being critical to Hong Kong's smart city drive is the arrival of 5G. With China Mobile's 5G network launch in April this year and other operators to soon follow, there will be expected wave of IoT and high-speed mobile services emerging to create smarter life and work across the board.
The arrival of 5G speeds and near-zero latency promises the mission-critical infrastructure that smart cities will be built on. The first commercial equipment field testing of an outdoor 28GHz 5G base station in Hong Kong was completed in Science Park in May 2019, while over the last year, the Science Park has ensured the whole of its East Avenue is 100% 5G-enabled providing an ideal open testing site for applications like autonomous driving. Applied research hub ASTRI and Science Park have also joined forces with China Mobile to establish the first 5G innovation lab in Hong Kong -- the Smart City Innovation Centre (SCIC). This paved the way to collaborating with ASTRI to test real-time 5G video transmission and to further develop 5G remote control systems for Autonomous Self-Driving (ASD).
A huge step in enabling this progress has been the critical opening of government data interfaces through open APIs being made available to all sectors and the public for development of smart city applications. Few sectors have benefited from this as much as the financial services sector with the faster payment system, virtual banking and insurance, plus open banking initiatives putting Hong Kong at the front of regional development. The city itself has seen a proliferation of public service apps and smart city pilots with transport, electronic ID, weather, smart lampposts and environmental apps providing real-time data to citizens and service providers. And the scene is now set for a further acceleration with critical enabling technologies like 5G, IoT, growing maturity in AI and big data, all coming online and primed for adoption.
This growing collective focus on a clear unified goal is another key factor for why Hong Kong is ideally positioned to become a leading smart city in the region. While local industry leaders like CLP, MTR, China Mobile and others have led the way in close collaboration with public bodies on smart city developments, global firms like Siemens have also identified the challenge of making Hong Kong a smarter city.
"Hong Kong has all the attributes… that make it a truly good test ground for smart city solutions."
– Eric Chong, CEO, Siemens Hong Kong
"At Siemens, we often focus smart city efforts on specific verticals in markets around the world, but in Hong Kong and this also applies to Singapore – we see two cities that present a clear opportunity to envision the management of their city as a complete holistic operation," said Eric Chong, CEO, Siemens Hong Kong.
"Hong Kong has all the attributes from population size, technology maturity and environmental factors etc. that make it a truly good test ground for smart city solutions—if we can do it in Hong Kong, we can make it work anywhere," he said. "But to realize the huge smart city potential, there must be more open sharing of key data across all parties, but many stakeholders still don't see the need to share their data – that needs to be overcome," said Chong.
Far-reaching endeavours such as smart city plans often come down to finding the required will and a way to bring parties together. "At Science Park, we take this as our mission to connect the necessary parties on a unified journey to make lives and businesses smarter," said Yeung at HKSTP. "My belief is that after the recent challenging issues faced by Hong Kong, all key stakeholders will be more galvanized than ever before to rally and revive Hong Kong, through digital transformation and position ourselves as a leading smart city."
These stories, contributed by Hong Kong Science Park, are examples of HK10X in action, showcasing Hong Kong's world-leading technology innovation and the city's unique pioneering spirit and scale-up mentality.