Article summary:
Health and biotech set to boom as Hong Kong and GBA provide the ideal mix of market opportunity, scientific talent, global regulatory standards and a wealth of capital with all eyes on technology as the answer to the growing global health challenge.
Finance and property are often the sectors that people associate Hong Kong with on a global stage. But health and biotech are pushing hard to be added to this list in the near future. Why? A few standout reasons why this is not a mere pipe dream in face of the continued fallout from the global pandemic.
First, through a combination of its robust public health system and private sector innovation, Hong Kong has shown remarkable resilience from its experience of SARs and most recently with COVID. The rapid and close collaboration between private and public sectors is clear sign of a thriving bio and healthtech ecosystem in Hong Kong. Second, the emergence of the Greater Bay Area (GBA) has massively enlarged the potential for health and biomedical technology for Hong Kong. And thirdly capital – there is surging investment from public and private sectors into this space.
"Hong Kong has the potential to be a rising regional and global health biotech hub with huge opportunity to lead the GBA, Asia and also the world," according to Professor W. John Kao, Head of Biomedical Technology Cluster, Hong Kong Science and Technology Parks Corporation (HKSTP).
"The city features four world-class universities lauded for their medical research."
Kao is a world-renowned medical researcher on therapeutics for cancer and wound healing. He believes that Hong Kong's biomedical technology (BMT) potential is based on its unique combination of software and hardware capabilities.
This includes world-class talent, scientific expertise, regulatory framework, growing access to capital, plus its international legal standards that extend to critical areas like intellectual property (IP) and data protection. Add to this, the rise of GBA places Hong Kong in the unique position to help Chinese companies to go Asia and go global, while also help international businesses enter the GBA and China.
Kao is just one of a number of globally recognized and respected medical experts that are based in Hong Kong today. One well-known peer is founding President of the Academy of Sciences of Hong Kong, Professor Tsui Lap-Chee. Born in Shanghai, educated in Hong Kong, the world-renowned molecular biologist discovered the genetic mutation that causes cystic fibrosis during his early career in Canada and is today a global authority on genetics and a driving force in the Hong Kong and Greater Bay medical research community.
Transformation effect:
The emergence of the Greater Bay Area (GBA) has massively enlarged the potential for health and biomedical technology for Hong Kong. And this has fueled surging investment from public and private sectors into this space
Dr Paul Cheng is all too familiar with the challenge and his team at Bio-Cancer Treatment International (BCT) are behind the cancer treatment drug, BCT-100, the first Hong Kong-developed drug to receive approval from the US Food and Drug Administration (FDA) to enter clinical trials. "Imagine you're just learning to walk and being told you have to climb Everest — I don't think I'm underestimating the difficulty in reaching success," said Cheng. "Out of 100 projects that enter phase 1 of development, only 10 get through so 90 will immediately fail, while at the next stage maybe only one survives."
Other Hong Kong professors have also made their mark globally with two Hong Kong studies selected among the world's top 10 'Notable Articles of 2017' by the New England Journal of Medicine – one of the oldest, most respected and influential medical journals. The first study on new ways of screening for nasopharyngeal cancer was authored by Chinese University of Hong Kong's (CUHK's) Professor Allen Chan and Professor Dennis Lo — often referred to as the 'father of non-invasive prenatal testing' for developing the prenatal diagnostic test for Down's Syndrome. The second study to hit this top 10 list was a multinational lung cancer paper led by renowned Professor Tony Mok, Li Shu Fan Medical Foundation Professor of Clinical Oncology, also at CUHK. He made his name researching lung cancer therapies which has garnered him a Lifetime Achievement Award from the European Society for Medical Oncology.
Expectations are high that this rich talent continues to thrive in Hong Kong. The city features four world-class universities lauded for their medical research, while two – the University of Hong Kong and the Chinese University of Hong Kong – are officially recognized by the China Food and Drug Administration (CFDA) for certified clinical trials. This ensures a steady flow of high-class biomedical talent flowing into and out from Hong Kong.
Talent is just the starting point of the long journey to commercialize biomedical technology innovation, with access to dedicated funding and infrastructure the next critical enablers. This sector is known for its daunting "valley of death" development lifecycle that dooms many medical innovations. The reasons for the high fallout of startups are simple. Biomedical innovations are a huge drain on capital with no likely revenue as the products can go through anywhere from 7 to 10 years or more[1],[2] to cover the research, product development, plus the critical clinical trials and testing before final approval. These elements are absolutely critical to accelerate the 'bench-to-bedside' process of development and certification of biomedical innovations.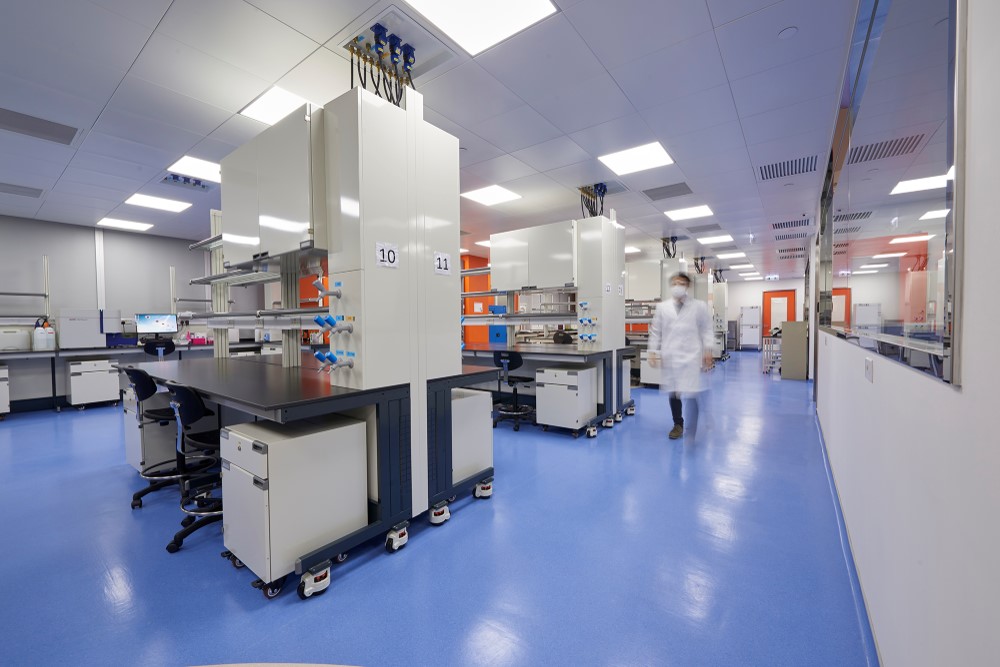 To address the funding and development challenges, HKSTP is providing a four-year Incu-Bio Programme for incubatees who can receive up to HK$4 million to fund research and development, alongside business support, lab services and co-working facilities. An extra HK$2 million subsidy is specially assigned to further support clinical trials, regulatory, patents and IP processes.
"Since April 2018, 15 biotech ventures have successfully listed in Hong Kong, each generating between HK$1 billion to HK$8 billion in capital from their IPO."
Access to funding has also been improved with a change in listing requirements on the Hong Kong Stock Exchange. The threshold for listing is much more attainable with more consideration for companies with non-standard governance features and pre-revenue biotech companies. Since the change in regulations in April 2018, 15 biotech ventures have successfully listed in Hong Kong[3], each generating between HK$1 billion to HK$8 billion in capital from their IPO.
Turning promising translational research into an actual viable product or service has been a long-term challenge over the years in Hong Kong and most markets in Asia. Currently some universities provide critical translational research facilities, but they are not sufficient to support the complete end-to-end commercialization process of innovations emerging from outside of academic institutions. Shared infrastructure is in demand by all BMT ventures that wish to succeed in the challenging 'bench to bedside' mission, as startups lack the capital to build their own infrastructure.
To meet this demand, major BMT infrastructure projects to support innovation are being rolled out. HKSTP Is building up specialist capabilities include a Drug Safety Centre, GMP production facilities, and Bio Bank and Health Informatics, to serve BMT companies within the Science Park as well support other research institutions and the broader Hong Kong biomedical tech community.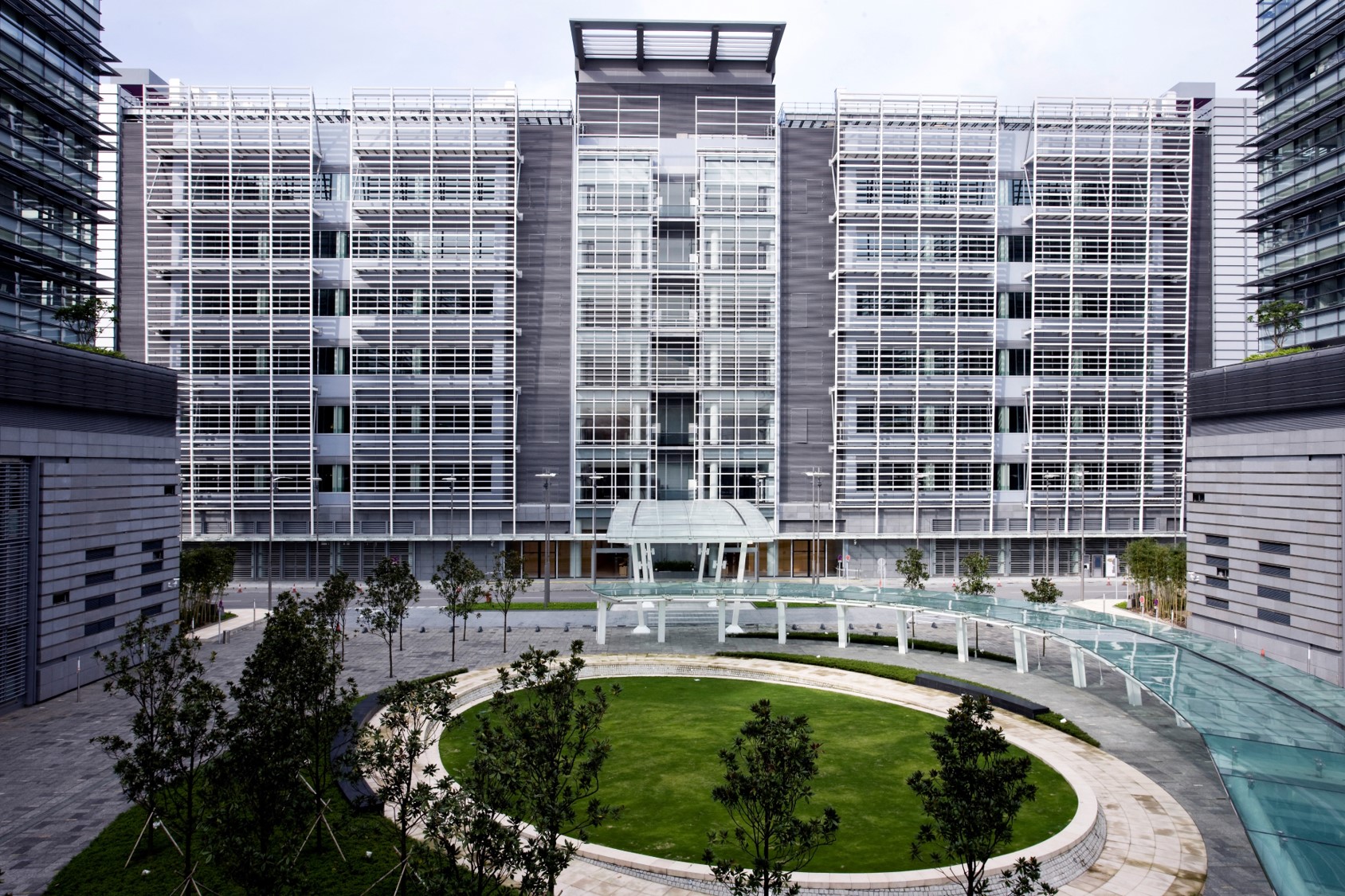 The BMT cluster is now the fastest growing cluster of HKSTP. Today, the cluster features around 140 biotech companies that reside at the Science Park. This is a remarkable growth from just around 20 companies 4 years ago. These ventures cut across the areas of diagnostics, pharmaceuticals, medical devices, stem cell regenerative medicine and traditional Chinese medicine.
Hong Kong is an ideal location for setting up biotech R&D centre, noted Dr Kelsey Zhongling, deputy executive director of ImmunoDiagnostics, a startup focused on in-vitro diagnosis and early detection of chronic diseases like diabetes.
She added that the combination of a supportive government, the Hong Kong Science Park, top-notch academic and research institutes, an international talent pool, access to funding and financing, IP protection, established distribution channels globally and internationally accepted standards are critical to sustaining the success of ImmunoDiagnostics.
According to Professor Lo, a significant catalyst for the recent boom in healthtech potential in Hong Kong is the collaboration across the whole ecosystem between multiple players. "The universities, for example, serve as an idea creation and testing ground to see how a product will work, and entities such as Hong Kong Science Park connect and support key parts of the development process," said Lo.
With such a supportive environment, rich resources and abundance of world leading scientists backed by top universities in an end-to-end support system, Hong Kong is clearly primed to ride the coming boom in regional and global biomedical technology.
These stories, contributed by Hong Kong Science Park, are examples of HK10X in action, showcasing Hong Kong's world-leading technology innovation and the city's unique pioneering spirit and scale-up mentality.